Meet our team
Our team is composed of senior consultants with complementary experiences and expertise.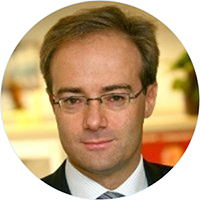 Raphaël Prezerowitz
Founder & Managing Partner
Raphaël Prezerowitz started his career in 1990 at Accenture where he was in charge of large automation projects in the financial services industry.
He later joined Arthur D. Little as a Manager in charge of large transformation projects in the manufacturing industry. In 2000, he joined Adcore, a consulting firm specialized in Internet Strategy. As a Senior Manager, he helped clients in the banking industry to seize opportunities related to new distribution channels.
Since 2002, when he founded Altimis Consulting, he has helped numerous clients in various industries (insurance, leasing, automotive, logistics, energy) to succeed in their business transformation. His key areas of expertise are: Strategy, Customer Satisfaction & Loyalty, CRM, Project Management, Change Management, Business Transformation, Management by Objectives. He is a trainer in the areas of Corporate Strategy, Change Management, Project Management and Presentation skills.
Raphaël is a Commercial Engineer from the Solvay Business School (ULB) and holds a Master of Business Administration from the Columbia Business School obtained with honors (Dean's list, Beta Gamma Sigma list).
He is Vice President of the Columbia University Club of Belgium and a guest Lecturer at the Solvay Business School. He lives in Overijse, close to Brussels, with his family.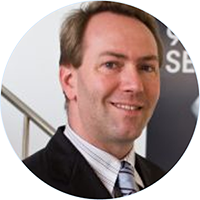 Didier Bennert
Partner
Didier Bennert is a Partner at Altimis Consulting.
He holds a Master of Management degree from the Solvay Business School (ULB) and an MBA from the prestigious Harvard Business School, obtained with High Distinction. A Fulbright- and a Georges F. Baker scholar, he was also awarded the 1990 Winterthur Prize, a B.A.E.F. scholarship and the 'Prix de la Fondation Roi Léopold'.
Didier Bennert spent more than 6 years in leading management consultancy firms McKinsey & Company Inc. and The Boston Consulting Group, advising international companies on a wide range of strategic and organizational issues.
He spent his early career in the marketing department of Procter & Gamble, the leading fast moving consumer goods producer. In the position of Managing Director Benelux, Didier Bennert led the aggressive launch and development of eBay, in Belgium and The Netherlands.
Most recently, he was Chief Executive Officer of the Montebi group, a local leader in the watch and jewellery sector, best known for Rodania, a Swiss brand of watches distributed in over 50 countries.
Next to its consulting activities, Didier Bennert is Board Member of a Belgian industrial company. He lives with his 2 children in the immediate neighborhood of Brussels, Belgium.